A S T O R Y A B O U T

M R . S I L B E R S T E I N

By Erland Josephson

Translated by Roger Greenwald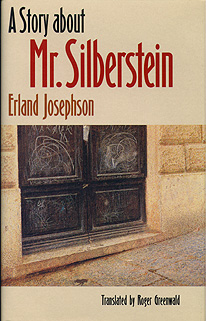 ISSUED IN PAPERBACK, FALL 2001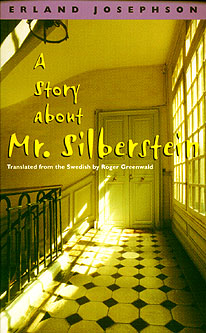 "Spellbinding. A novel of chilling profundity. A work of genius. A classic." — Leon Rooke

"I am deeply moved by A Story about Mr. Silberstein. This book is of the utmost importance: it reminds us who we are and why we are. You will not forget it." — Liv Ullmann

"Best known outside Sweden for his roles in Ingmar Bergman's films, Erland Josephson is also a prolific novelist. A Story about Mr. Silberstein is the fourth of his eight novels, and the first to appear in English. In Roger Greenwald's accomplished translation, it emerges as an unsettling portrait of anti-Semitism in postwar Sweden."
— William Ferguson in The New York Times Book Review

"Writing with an economy so rarely violated that it adds drama to a story that contains little suspense, Mr. Josephson has absorbed Kafka's lessons well. A Story about Mr. Silberstein takes both its structure and tone from the peculiar nature of modern terror...."
— Leonard Kriegel in Forward


Evanston: Northwestern University Press / Hydra Books
Hardbound: ISBN 0-8101-1277-9. $24.95
Paperback: ISBN 0-8101-1910-2; $15.95
Order from your favorite local or online bookstore.